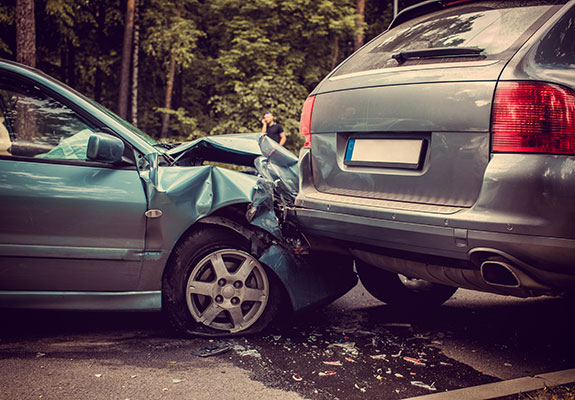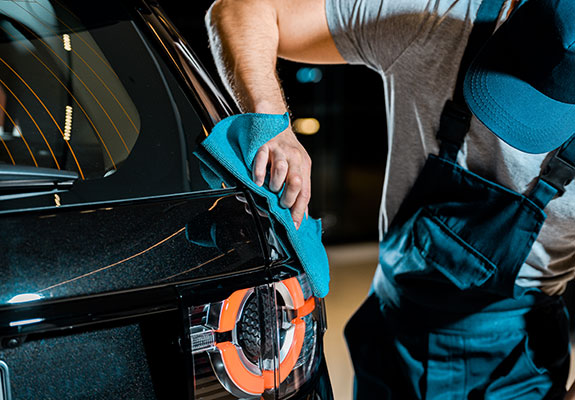 There are many different types of dents that your car can sustain from a variety of things like objects hitting your car or low-speed collisions. At ProTec Collision, we can remove any size dent in your car no matter how severe it is. Just a few of the dents that we have worked on in the past include instances like the following:
Round dents can occur when things hail, a ball or any round object hits your vehicle. These types of dents are very common and do not often damage the paint of your vehicle.
In the case of a small ding in your vehicle, you may see a very small amount of paint chipped away in the center of a larger dent. These types of dents are a little worse off then round dents, but can usually be fixed at a small cost. These types of dents can be caused by a door hitting your vehicle, a shopping cart running into the side of your car, or any similar instance of something hitting your car.
A more damaging dent that may be a result in the metal of your car taking most of the damage is a crease dent. These types of dents can be a little more difficult to fix and may cost a little more than the previously mentioned dents.
More serious dents from collisions and heavy objects impacting your car may require further inspection. If you have any sort of dent in your vehicle that you need to be repaired, contact us at ProTec Collision for expert repair services. Our state-of-the-art equipment can get any job done, no matter how bad the damage seems!
4 Simple Steps to Flawless Dent Repair
If you have a need for dent repair in your vehicle, simply follow the steps below for an easy fix. Here at ProTec Collision, we make sure that the experience of our customers is quick and easy.
The first step is to bring your vehicle into our shop for inspection or fill out the free request for a quote to get an estimated price on your repair cost.
After you have received your quote and chosen ProTec Collision to repair your vehicle, the next step is to bring your car in for repair. Once you are in the shop, we'll have you give us your insurance details and get started on the job. A bonus to using ProTec Collision services is that we work with all insurance companies! 
Once your repairs are done, we will have you come back to the shop and ensure that we have provided you with an excellent job.
Once we have parted ways, we simply ask that you provide us with a review to let others know about the excellent services that we can provide.
Step One
Visit anytime. Or get a quote below with the form below.

step two
Get your insurance information to us. We work with all insurance companies!

step three
Once done, review the service, pay, and off you go!

step four
You're fully repaired.  Let us know how we did!
Get a Free Estimate on Dent Repair
Please fill out the simple two-step form below to schedule an appointment to get a free estimate on repairs from ProTec Collision.