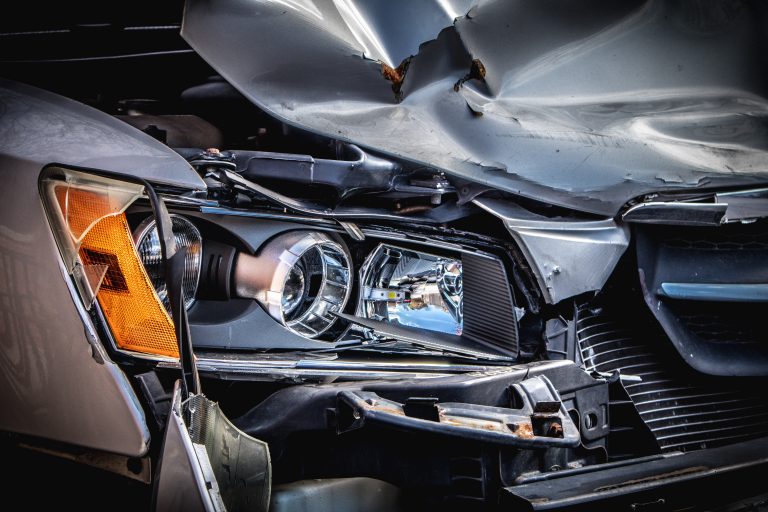 A car accident may be a life-changing experience. Insurance claims, injuries, doctor bills, and police reports may all consume your life. After the initial stress of the accident, you're faced with the headaches of determining how to get your car back on the road.
Depending on the sort of accident, restoring your car to driving condition might be simple or rather difficult. Collision repair restores and repairs a vehicle that has been destroyed in a collision or another type of auto accident. If the car is salvageable, collision repairs are required. If you're reading this, there's a chance you've been in a car accident before. Even though it is an unpleasant situation, you can have peace of mind knowing that your automobile may be repaired and restored to like-new condition with the assistance of ProTec Collision near Raleigh, North Carolina. 
Major Collision Repair Near Raleigh
Here are the general steps that will occur when you bring your vehicle to get repaired after a major collision accident:
1) A VEHICLE DROP-OFF
When you get to the auto repair shop, the first thing you will be asked to do is let them know what has happened and to fill out any paperwork.  This paperwork usually includes contact information, vehicle information, and insurance information. 
Minor repairs, on average, take 3-5 working days, but more serious collisions might take up to a month or more. You may receive an estimate of completion time, but this is subject to change once the vehicle is worked on.
 2) VEHICLE CHECK-IN
After you've finished the drop-off paperwork, the vehicle will be put into the system, which includes verifying the VIN, license plate number, and mileage. 
Furthermore, they may record a video of the vehicle to show all damage and accidental fractures, dents, and scratches that existed before your vehicle arrived at the shop.
3) DETERMINATION OF DAMAGE
Next, the vehicle will be thoroughly checked for exactly what is wrong. The damaged portions of the car are removed first, and then an estimator may be called in to evaluate the cost of repairing the problematic parts.
4) BODY AND COLLISION REPAIR
After you, the auto repair shop, and the insurance company have agreed on pricing and all questions and concerns have been addressed, the next step is for the auto repair shop to begin working on the accident repairs.
5) PAINT REFINISHING
The next step is to fix up the exterior paint.  Many cars in critical condition may need to spend several days in the paint department for normal accident claims, although minor paint repairs may only take half a day.
Occasionally, the auto repair shop is unable to fix your vehicle for you – the damages may simply be beyond repair, or, totaled.  In this case, you will need to purchase a different vehicle to drive.  Luckily, Hanna Imports Group in Raleigh, North Carolina has a wonderful selection of used cars in their inventory to choose from if you are ever in a bind.  Feel free to check out their inventory if you are in the market for a vehicle.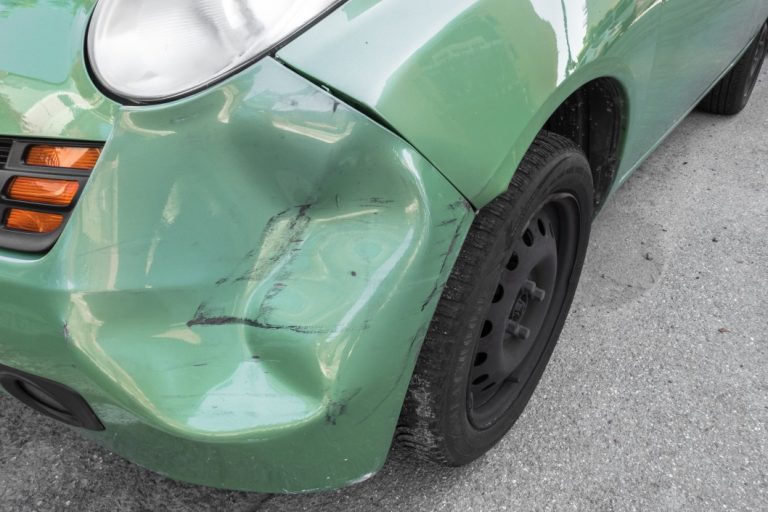 Chipped Car Paint Repair Near Raleigh
Auto repair shops can also repair chipped paint on vehicles. First, the space is cleaned and prepared for painting. Then, touch-up paint specifically blended to match a vehicle's paint code is used to fill in paint chips or deep scratches by hand. The paint is then allowed to dry to establish a solid connection to the surface. 
To safeguard the repaired area, the region is sealed with a high-durability sealer. This service is a terrific and cost-effective alternative to a complete panel repaint in a body shop, with comparable high-quality results.
Major Car Dent Repair Services Near Raleigh
Scratches usually appear white, regardless of the paint color – except on white cars, which seldom display this variance. With your fingernail, a clear coat scratch is often difficult to notice. You see it but can't even feel it.
Wet sanding and buffing are commonly used to eliminate these sorts of marks. Sometimes a little polishing is all that is required. This can be done either by hand or using a random-orbit polisher. Shopkeepers urge you to avoid round buffering unless you are familiar with them since they may easily leave swirling traces, further worsening problems.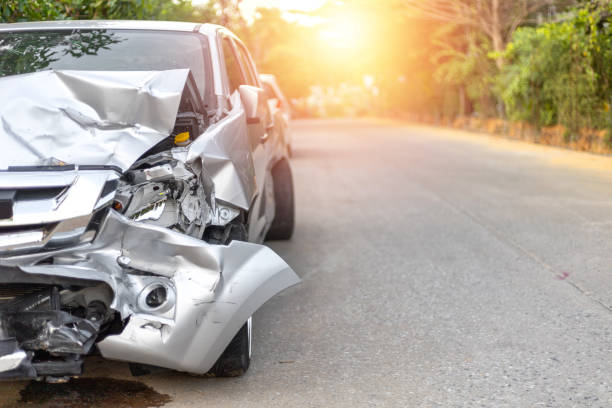 Paintless Dent Removal Near Raleigh
Paintless Dent Removal in Raleigh is not always simple to come by, which is why you may need to engage a local professional. This procedure is a cost effective method of repairing pesky little scratches that ruin the look of your vehicle from hail and other small damages that are too expensive to repair using traditional auto body shop processes.
Non-obtrusive procedures are used to reach the dent or scrape with paintless restoration. After locating the blemish, it is massaged, pushed, and twisted back to the original contour of the car using specialized light and a plethora of instruments designed specifically for paintless removal. 
Paintless Dent Removal is helpful for a variety of reasons. One of the most significant advantages of this sort of automobile maintenance is its inexpensive cost. It is excellent for people wishing to save money on hail damage and bumper repairs while keeping the quality and value of their automobile since it costs 70% less than the solutions available at traditional car body shops. Even if your mechanic utilizes a manufacturer-supplied color, it does not account for the wear and tear on the present paint job.
 Another financial advantage of Paintless Dent Repair is the increased value of your car; it works with what is already on your vehicle, so you never have to worry about the degradation that comes with traditional body repairs.
ProTec Collision
ProTec Collision is located near Raleigh, North Carolina in Sanford.  We repair major collision damage and offer our customers nothing but the best service possible – we have taken cars that looked way beyond repair and have repaired them back to good-as-new condition.  ProTec Collision offers major collision repair, scratch removal, minor repairs and cosmetics, and dent repair.
If you are in need of auto repair near the Raleigh, NC area, contact ProTec Collision today.  We are happy to take a look at your car, provide you with your best available options, and get you back on the road as soon as possible.