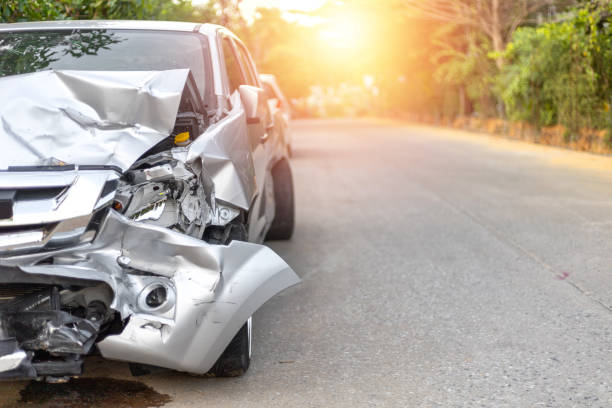 When your car is in an accident, all you want is to get it fixed properly and as soon as possible.  However, it may not always be quite as simple as dropping off your car at the mechanic and walking away without a second thought.
Cars sometimes need a pre-and post-repair examination when they go to an auto body repair shop. The issue for repair services is that certain shops are not prepared to conduct such adjustments, or they may not even be aware that they are required. 
Second, insurance providers are unfamiliar with these requirements and the time necessary to scan and recalibrate them properly; they will occasionally refuse to pay for this phase. The following article will let you know about collision repair, to make sure these situations do not happen to you.
Let's start!
Car Dent Repair Services Near Sandford, NC
Whether you need collision repair shops due to a small dent on your bumper, a larger accident, or damage from the weather, car repair shops will be there for you. The experience with the professionals you entrust your vehicle with will greatly impact the quality of the repairs.  Here are a few services that you can get done at a collision repair shop:
1)  Get Original Equipment Manufacturer Parts
For collision repairs, auto repair shops will employ Original Equipment Manufacturer (OEM) parts. Some pieces of your automobile may need to be replaced depending on the amount of damage.
Obtaining OEM components is also a significant benefit when it comes to finances. If your vehicle is fixed using defective replacement parts, your insurance agent may refuse to process your claim the next time you require collision repairs. Furthermore, purchasing genuine components for your car will improve its overall performance when the repairs are completed.
2) Collision Repair Services with a Specialty
When you're in a serious accident, several pieces of your car may need to be repaired or replaced. Collision repair may require specific expertise from a well-versed technician. 
Collision professionals at car repair shops have received factory training for specific vehicles. As a result, they're well enough to manage any form of repair. Your neighborhood mechanic may not have the technical knowledge or tools to conduct significant maintenance properly.
3) Internal Problems Evaluation
Your automobile may endure more than external damage following an accident. Internal components of your vehicle that appear to have been unaffected by a collision may have actually been damaged. Fortunately, collision experts are well-versed in monitoring and inspecting a car for additional damage following an accident. 
Before they begin the accident repairs, they will inspect the vehicle for additional damage. This improves your driving safety.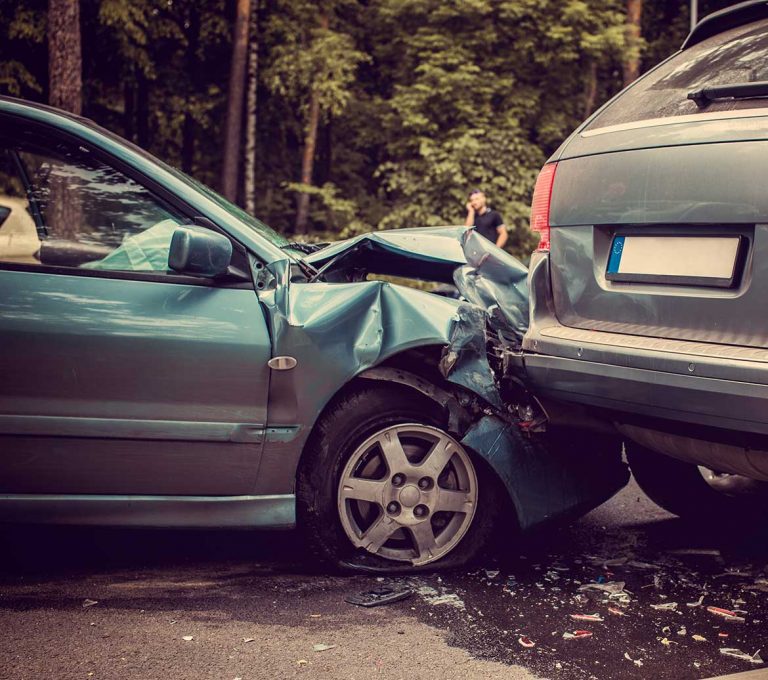 Major Car Collision Repair Sanford
Here are the typical steps that occur when getting your car repaired after a major accident:
1) Drop Off a Vehicle
When you get to the facility, the first thing you should do is fill out any necessary paperwork, which will have you give contact information, your insurance information, and anything else they may ask for. 
You will most likely be given an estimate of completion time based on what is wrong.  As a general rule, minor repairs typically take 3-5 business days, while major collisions can take up to a month or more.
2) Check in a Vehicle
Once you've completed the drop-off documentation, the mechanic will take the car to look at, which entails confirming the VIN, license plate number, and mileage. Furthermore, they may capture a full video of the automobile to show all damage and random cracks, dents, and scratches that existed before the car reached the garage.
3) Assessment of Damage
Once the car has been checked in, they will begin inspecting and quantifying the damage. They may bring in an estimator to help them at this time.  They will add up the cost of all the damages at that time and present you and the insurance company with the initial cost.
4) Repair of Body and Collision
After everything has been worked through with the insurance company, the next step is for the mechanic to begin working on the collision repairs. Parts fitting and structural craftsmanship, as you are aware, are time-consuming tasks that need meticulous attention to detail.
5) Refinishing Paint
The refinishing technique is the next task. This is a very important phase that may make or break the outcome of your repair. Many wrecked automobiles will need to spend quite a bit of day in the paint division for an average accident claim, while small paint jobs may take half a day.
Sometimes, the collision company comes back and tells you that your car has been totaled and is no longer drivable.  At this point, you will need to buy yourself a new vehicle to drive.  Sanford Imports in Sanford, NC has a wonderful selection of used vehicles to choose from if you are looking for a different car to drive.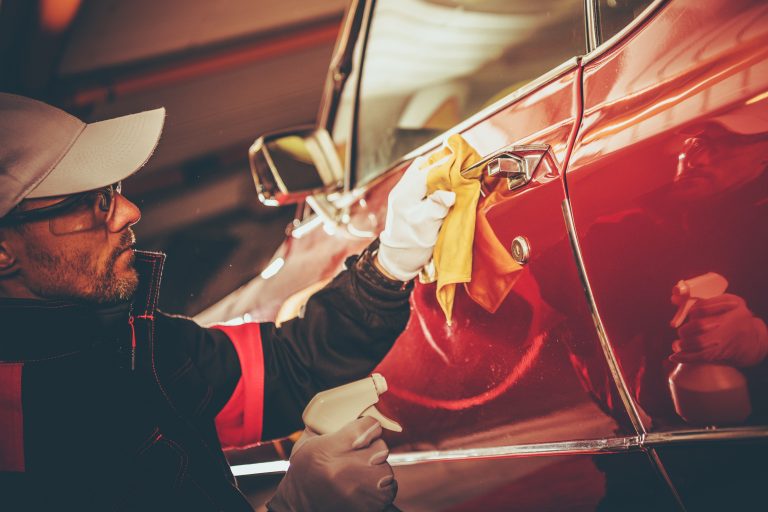 Car Paint Scratch Repair Sanford, NC
 Scratches typically seem white, independent of the paint color — except on white automobiles, which don't frequently show this variation. A clear coat scratch is typically difficult to detect with your fingernail. You see it but can't really feel it; it isn't a deep groove that snags your fingernail. These types of scratches can usually be removed by wet sanding and buffing. 
Sometimes simply polishing will suffice. This can be done by hand or with a random-orbit polisher. Shopkeepers advise you to avoid circular buffers unless you are acquainted with them since they may easily leave swirling traces, complicating matters further.
Cosmetic auto repair services in Sanford, NC
Cosmetic auto repair refers to the practice of improving the look of your vehicle. Minor paint chips, shattered windshields, and damaged bumpers may all be repaired with cosmetic vehicle repairs.
Consider the following:
Discuss why good ratings are important.

Why is location important while looking for the finest shop?

How obtaining only one quote might be detrimental to your budget.

Remember why asking questions isn't "wrong."

And remember to trust your instincts.
ProTec Collision
ProTec Collision, located in Sanford, North Carolina, is a high quality auto body repair shop.  We offer major collision repair services, minor repairs and cosmetics, scratch removal, and dent repair.  Think you have a car that is beyond repair?  Bring it by ProTec Collision, and we will give you your best available options to have the car running like new.
Feel free to contact us today with any questions or to schedule an appointment.  We look forward to hearing from you soon.