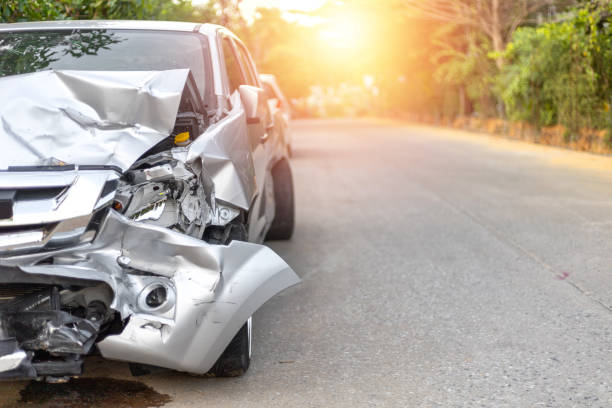 Frame damage on a car may be disastrous. Your entire car is thrown out of alignment, and since bends in a frame can be costly to repair, that might not be worth it. Your best approach would be to evaluate your options by getting a quotation for your damaged car to determine whether it's worth throwing money in to fix it.
Imagine your car was involved in a major front-end accident. The fenders are folded up like accordions, the radiator support is smashed up into the engine, and two metal beams jut out like sore thumbs. Coming out of an accident unchanged would be a happy day for you, but your car may not be so fortunate; there's a high possibility you've just damaged the structural Frame of the car, and it may never drive or be as safe again. Before beginning on the long and expensive path of repairing a vehicle's frame, it's critical to understand what Frame of a car is is and what it signifies to make an informed decision.
If your car has suffered significant physical damage, you may have some of these concerns like What frame damage is, How much does it cost to fix a car with frame damage? If so, then this guide is for you. This article entails everything that you need to know.
Let's get straight in!!
What Is the Frame of a Car?
You've probably heard the term "frame damage" but aren't sure what it entails. What constitutes frame damage on a vehicle? Simply explained, frame damage on a car refers to any damage to sections of the vehicle that support the vehicle's overall structure. Damage to the core component of the car that helps the body, fenders, roof, trunk, hood, engine compartment, or wheel wells, in particular.
In cars, the Frame is often regarded as the support structure beneath the car that supports the whole body of the vehicle. These are typically composed of iron or steel and available in a range of shapes and sizes. The ladder frame (called for its shape) or the Unibody frame are the most prevalent types of frames (because it is all one continuous piece).
Almost any contact to the car, from a bit of pothole to a full-fledged car collision, can cause frame damage. Even low-speed collisions can cause frame damage. Frame damage can range from minor bending to full breaking or loss of structural integrity. In most circumstances, frame damage will cause the car to ride unevenly or sideways. A bent frame on an automobile happens when the Frame is broken sufficiently enough that the Frame's metal bends out of position, causing the car to no more extended rest properly on the ground.
Things that cause frame damage:
Potholes and swales in the road
Collisions at low speeds
Collisions at high speeds
Other road hazards include speed bumps, railroad tracks, and different types of railroad tracks.
Collisions on the street, in parking lots, and so forth.
Figuring Out If You Have Frame Damage
The best way to check for frame damage is to have a mechanic inspect the car. Auto frame businesses should be able to detect indicators of damage and perform the essential auto frame repair near me. They will hunt for clues such as:
Twisted or Saggy Frames: Body gaps are prone to revealing sags in the Frame. If you ignore this problem, you should expect your coils and tyres to wear out faster. Instability at high speeds and difficulty turning are symptoms of this problem.
Sway Damage: Corner impacts are more likely to cause sway damage. The car will lean to one side and be plainly mismatched in this instance.
Mashed Frames: Head-on or rear-end crashes might result in a smashed frame. When the crumple zones or other places crumple, this is the result. The damage is clearly visible.
When in doubt, consult an auto frame shop near me about the end frame, out of Frame, car front fender, the meaning of "banged up," frame rail, damaged core, car panel, and subframe, or other damage found at the back of a vehicle. The experts can tell you how much it costs to repair a car dent, clarify the difference between a fender and a quarter panel of a car, and explain car frames. The technicians may also describe essential terminology for you, such as fix, dent, chassis, Frame, rear, and car make, so you understand what each phrase means and can determine if repairs are required.
How much does it cost to repair frame damage?
The cost of repairing frame damage is determined by how severe the frame damage is. You won't know the best cost until the auto body shop examines and inspects the frame damage and tells you how much it will cost to fix the frame damage. However, it is well known that the more minor the damage, the less expensive the repair will be.
A simple bent fender or other minor bends can cost between $600 and $1,000 to repair. If the damage is severe enough, the frame damage repair cost can reach $10,000 if extensive repairs are required. Severely damaged car frames may require replacing entire sections, which can be accomplished by cutting off the old, damaged portions and welding on the new. When this occurs, industrial tools will be required to stretch your vehicle back to its original shape.
What if a dealer sells you a damaged vehicle?
It is unlawful to sell a frame-damaged car without declaring its condition, although some sellers do so. You can acquire a vehicle history report to avoid acquiring a damaged vehicle. If the car does have frame damage, you can have it inspected by a collision expert of your choice to evaluate the degree of the damage. If you are still resolved to purchase it, you can make reasonable adjustments to the vehicle's selling price.
ProTec Collision Repair
The expense of repairing a vehicle's frame damage might be rather high, but it is something that should not be overlooked. Ignoring it might jeopardize your safety and the structural integrity of your vehicle since a weakened frame implies your car will be unable to withstand another accident or collision in the future. Driving with unrepaired frame damage might jeopardize your safety, the safety of your passengers, and the safety of other drivers and pedestrians.
Visit ProTec Collision Repair if you have been in a collision that has resulted in a bent frame. We will inspect your vehicle and give you an estimate for the cost of repair.